Bike Rack Hire
Roof-mounted Bike Racks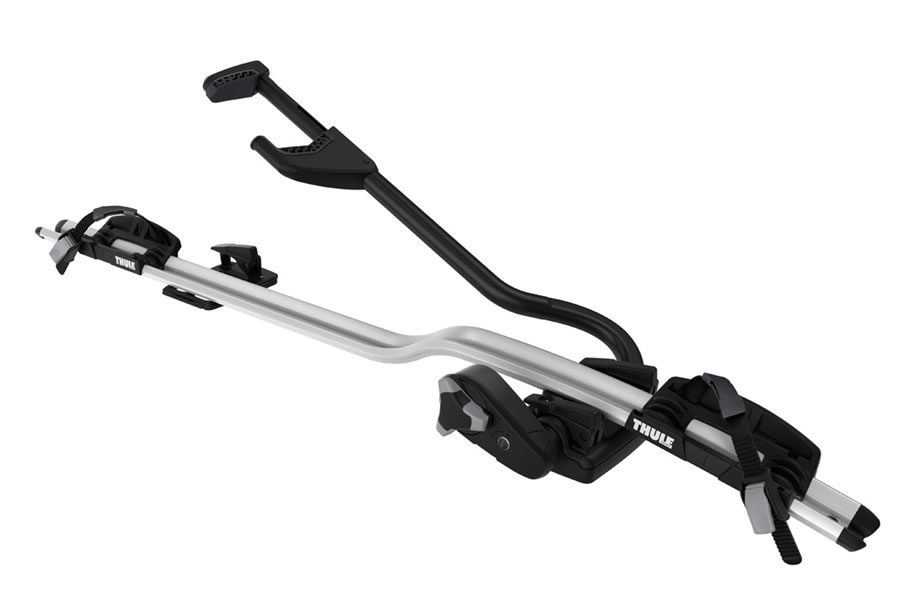 Thule ProRide
Iconic bike rack
With its combination of convenience, stability and smart design, it's no wonder Thule ProRide has become the number one choice for bike riders across the globe. You simply won't find a better or more secure way to transport your bike.
Convenient and smart
Ease of use and reliability in every detail are key. From the easy mounting of the bike rack – on either side of the car roof – to the automatic positioning when you load your bike. Thule ProRide carries most types of bike up to 20 kg and with a specific accessory, it's even possible to transport fatbikes. With Thule ProRide, you quickly load and unload your bike – and off you go on the bike trail.
Secure and stable
Loading and securing is effortless because Thule ProRide offers immediate stability when you place your bike onto the bike rack. The brand new torque limiter dial also ensures that the bike is secured correctly by controlling the force that goes into the bike frame. Frame-friendly, soft claw pads adapt to the bike frame and spread the pressure, minimizing the risk of frame damage and incorrect mounting. The claw's extended lower jaw clasps the frame, preventing the bike from falling during mounting as well as adding security during transport.
Towbar-mounted Bike Racks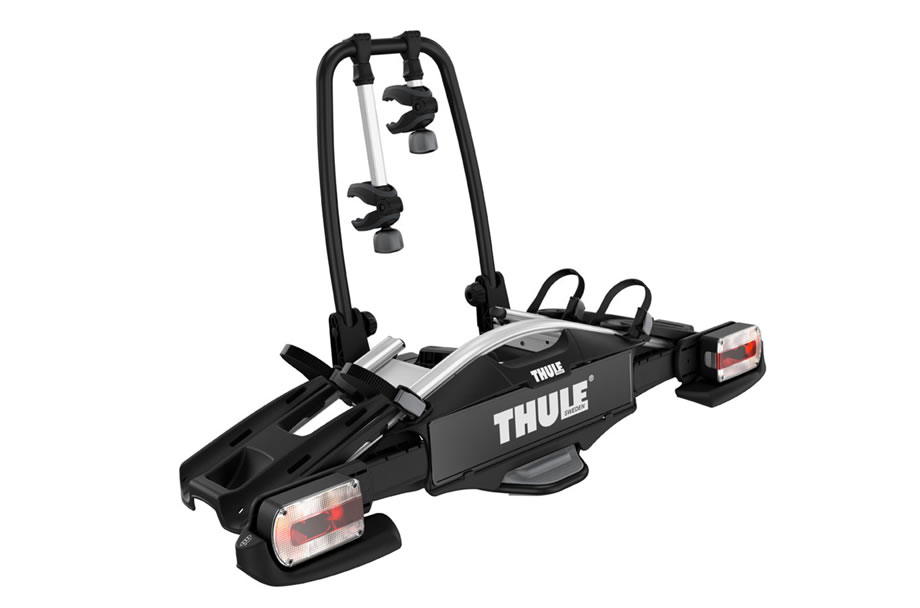 Thule VeloCompact
Let's you bring the whole crew
The robust yet lightweight Thule VeloCompact bike rack safely carries up to four bikes. It will be the ideal choice whether you want to transport road bikes or mountain bikes, or both. If you need to carry bikes with wider wheel bases, the extendable wheel holders make it easy to adjust the width. Once Thule VeloCompact is mounted and with bikes loaded, you still have access to your car's boot thanks to the smart foot pedal tilt.
Easy to use
This compact everyday bike rack is a pleasure to mount and to load, and when folded it's small enough to fit in the boot of most cars. Loading your bikes is easy and convenient thanks to the detachable bike arms. Thule VeloCompact 3 (4) bike rack is equipped with the next generation towbar coupling, making it easier than ever to mount the bike rack on the car. Just place the bike rack on the towbar and the self-stabilizing mechanism allows you to release the bike rack and adjust it before finally securing it with the tightening handle. To carry four bikes, simply use the 4th bike adapter (optional accessory). Thule VeloCompact 2 bike rack is easily lifted onto the towbar and locked into place.